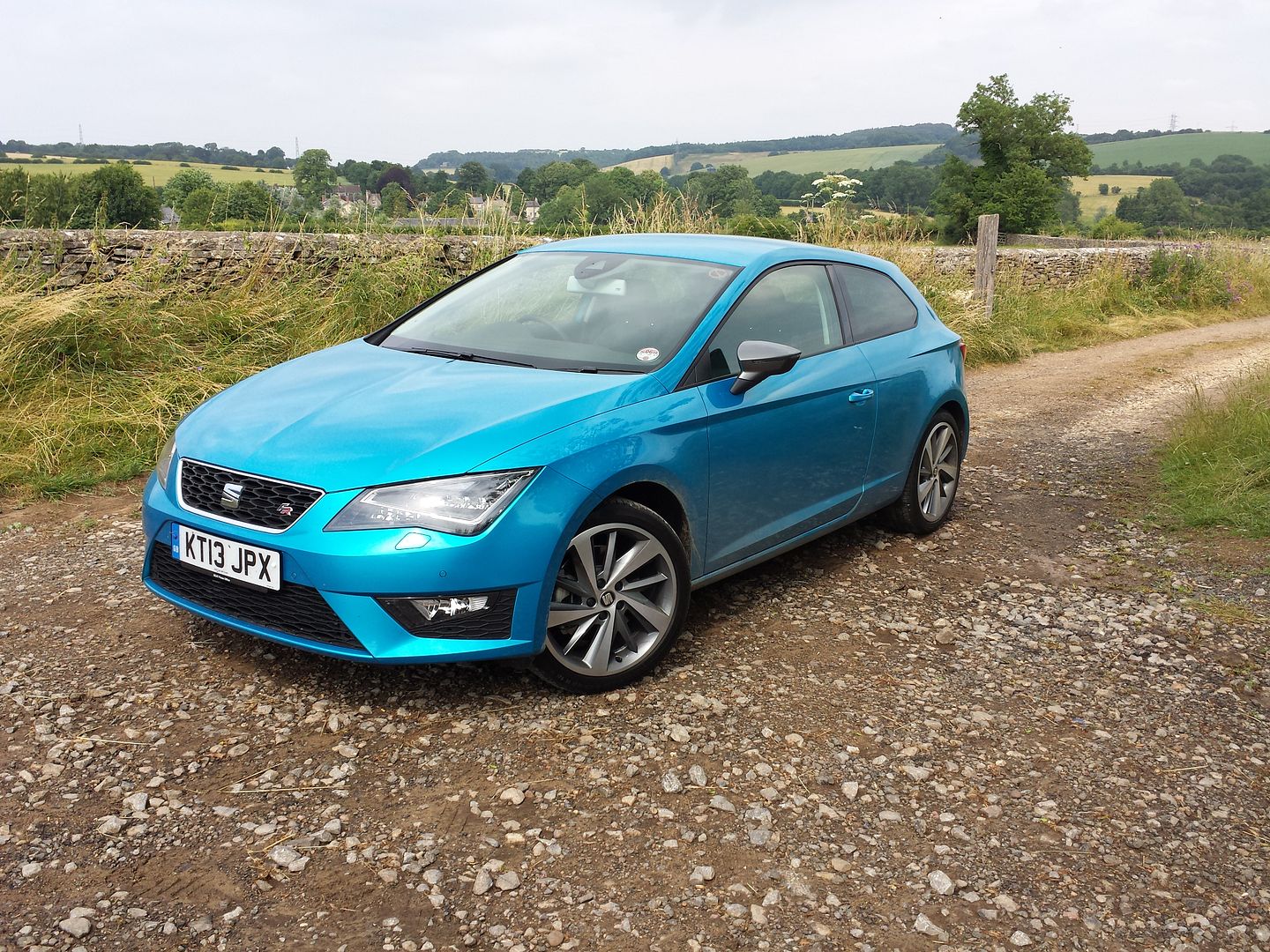 LeonOC.com were kindly invited to the UK Media launch of the new MK3 Leon SC on Tuesday 24th July. The MK3 Leon is based on the VW Group's new MQB platform which also is used on the Golf and Audi A3.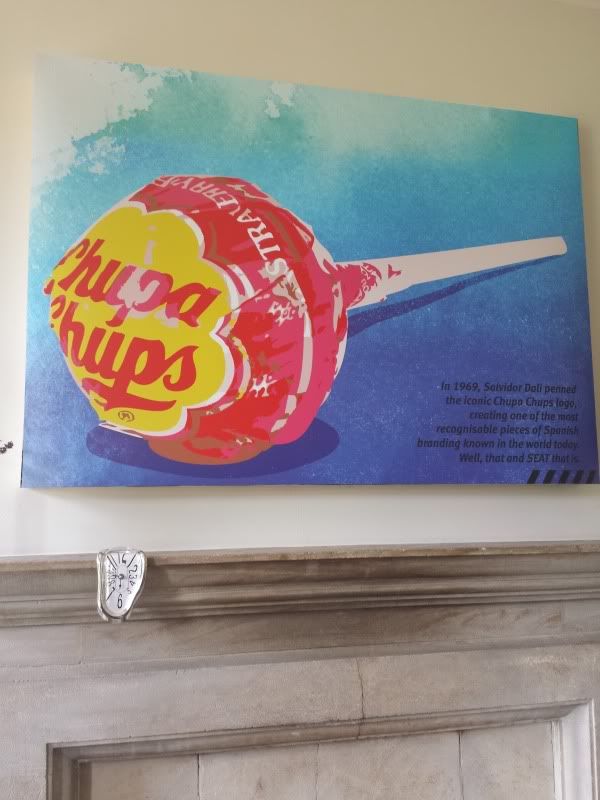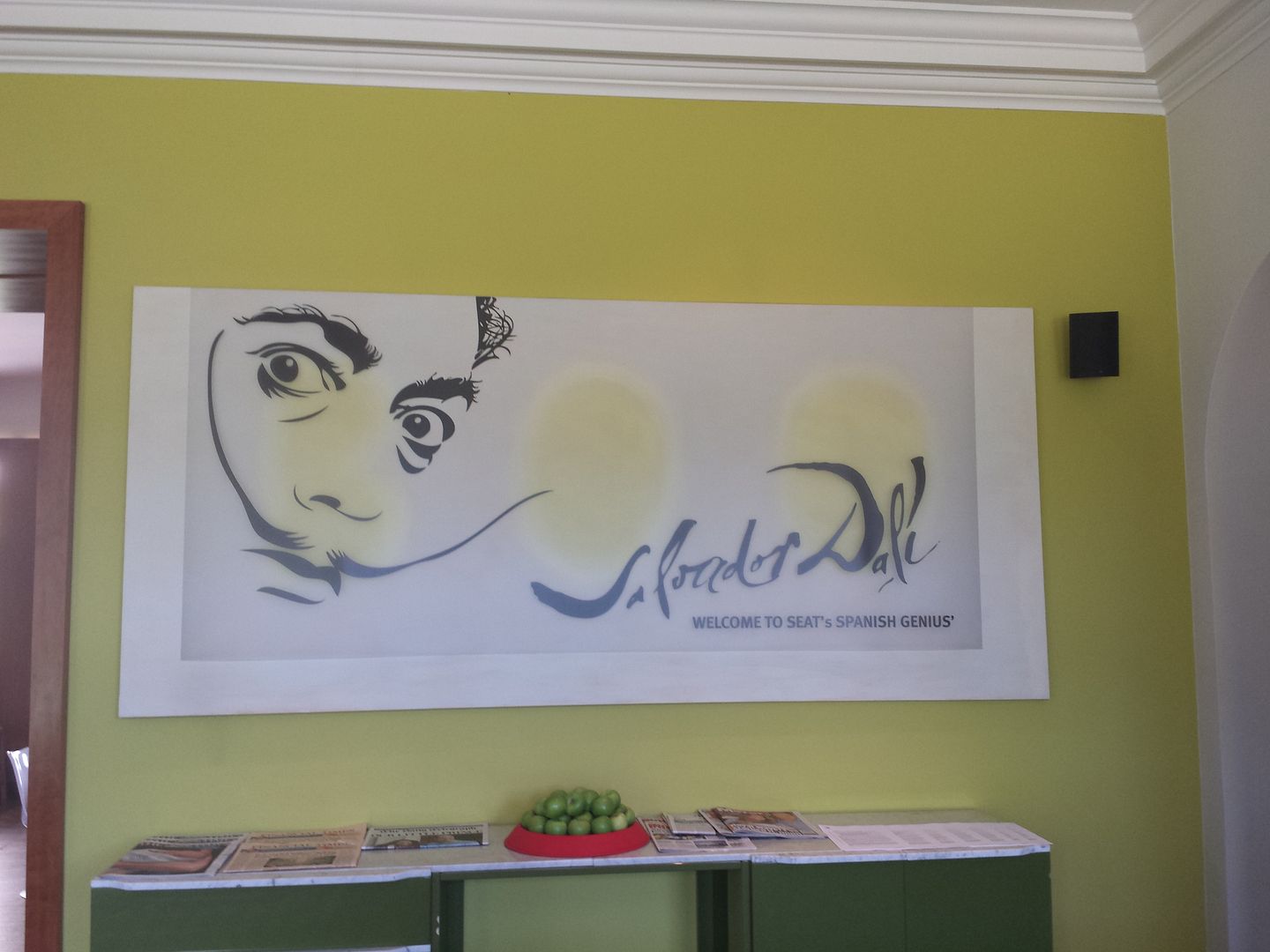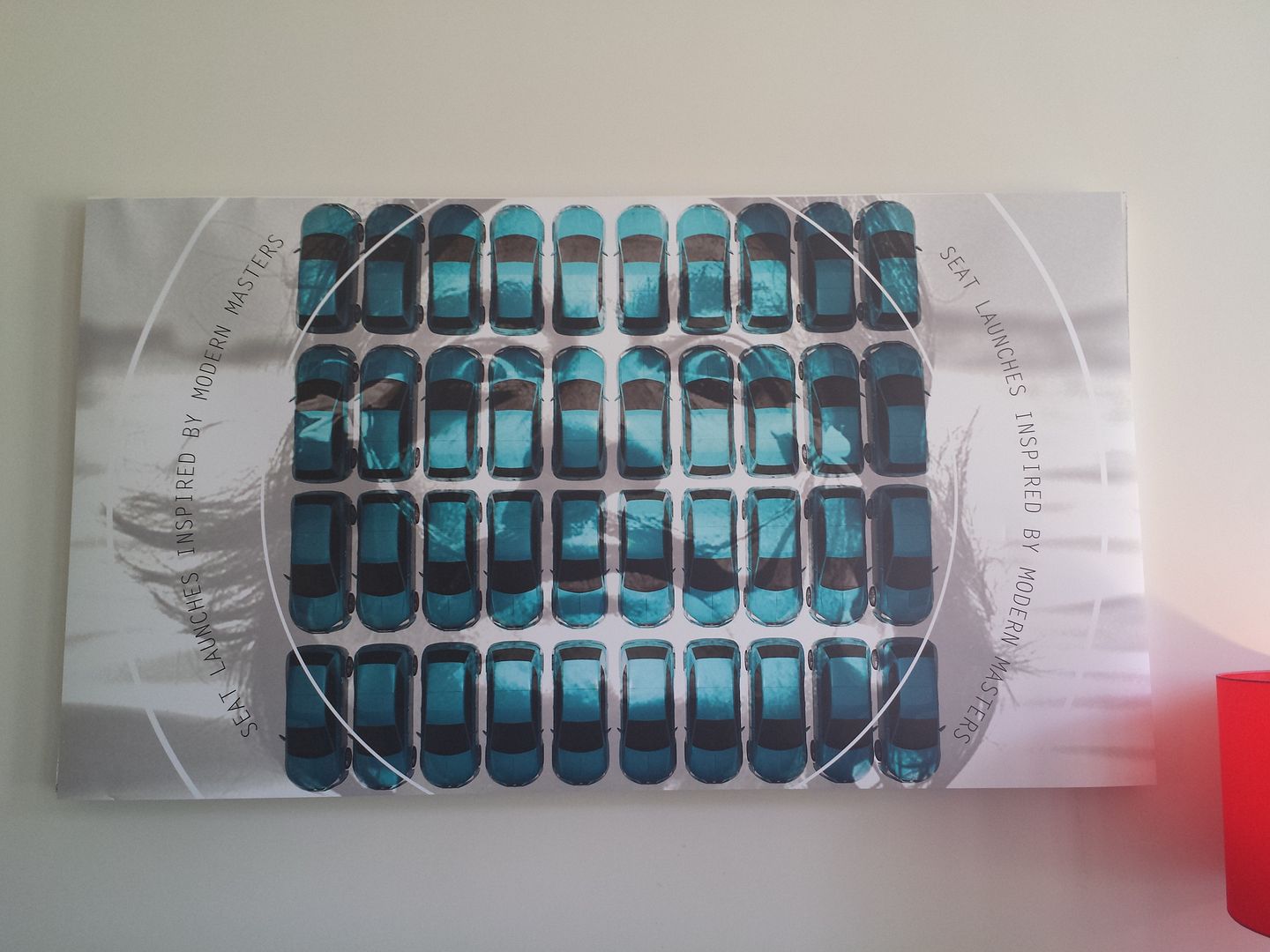 The event was held in the picturesque village of Cowley in the Cotswold district of Gloucestershire, the venue was Cowley Manor which is a 12th century manor full of character but also with a modern twist to it. The scenery around the area is breathtaking.
The press conference started at 09:30 sharp and was given by SEAT UK's head of press and public relations Juliet Carrington. The presentation had a mixture of audio,video and images including interviews with the head of SEAT UK Neil Williamson and was very clear and precise. The conference lasted about 20 minutes and then we were let loose with the cars.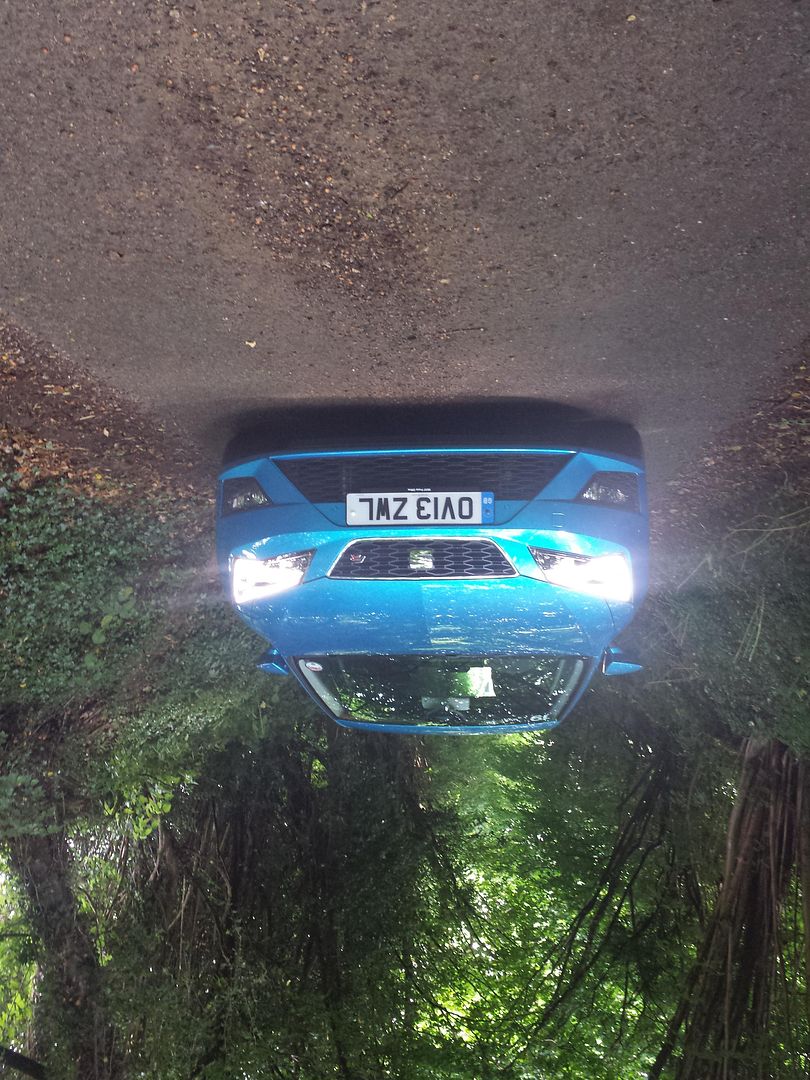 The lineup for the day was larger than the 5-door lineup at the previous event and included some important cars such as the 2.0TDI 184ps, 1.8TSI 180ps and 1.8TSI 180ps DSG. The lineup consisted of: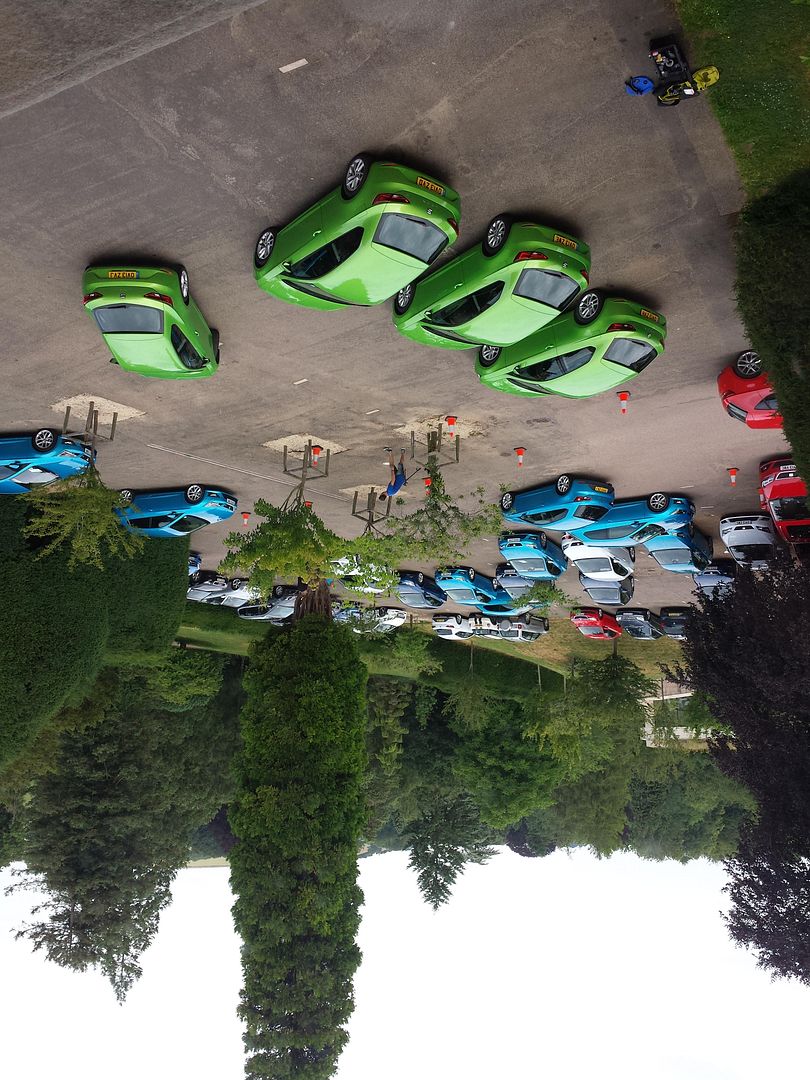 Diesel
Leon SC FR 2.0TDI 184 PS 6-Speed Manual
Leon SC FR 2.0TDI 150 PS 6-Speed Manual
Leon SC FR 2.0TDI 150 PS 6-Speed DSG
Leon SC SE 1.6TDI 105 PS 7-Speed DSG
Leon SC SE 1.6TDI 105 PS 5-Speed Manual
Petrol
Leon SC FR 1.8TSI 180 PS 7-Speed DSG
Leon SC FR 1.8TSI 180 PS 6-Speed Manual
Leon SC FR 1.4TSI 140 PS 6-Speed Manual
Leon SC SE 1.4TSI 140 PS 6-Speed Manual
Leon SC SE 1.2TSI 105 PS 7-Speed DSG
Leon SC SE 1.2TSI 105 PS 6-Speed Manual
The first car I wanted to test drive was the 1.8 TSI 180ps with 7 speed DSG. The engine was not available to test drive when I attended the 5-door event a few months ago so I grabbed this car straight away. To me, a person who owns a 2nd generation leon with manual gearbox the DSG,  took a few minutes to adjust to and then I switched it to flappy paddle mode. The gearbox works very well with the 1.8 TSI engine and produces power exactly where you want it. To say I had alot of fun in this would be an understatement.
SEAT had provided 3 routes to follow but I decided to make up my own route which quickly found me in the middle of nowhere on some very tight and twisty roads which enabled me to test the car out to the full. The SC is 35mm shorter than the 5-door model which means rear leg room is slightly less, the boot size however has not been adjusted meaning you still get the 380 litre boot. My general feeling of the SC is that it handles slightly better than the 5-door simply because its 35mm shorter and feels more sporty. In the end I  think I spent the best part of 2 hours inside the 1.8T because it was so fun, even compared to my 360ps Leon Cupra R.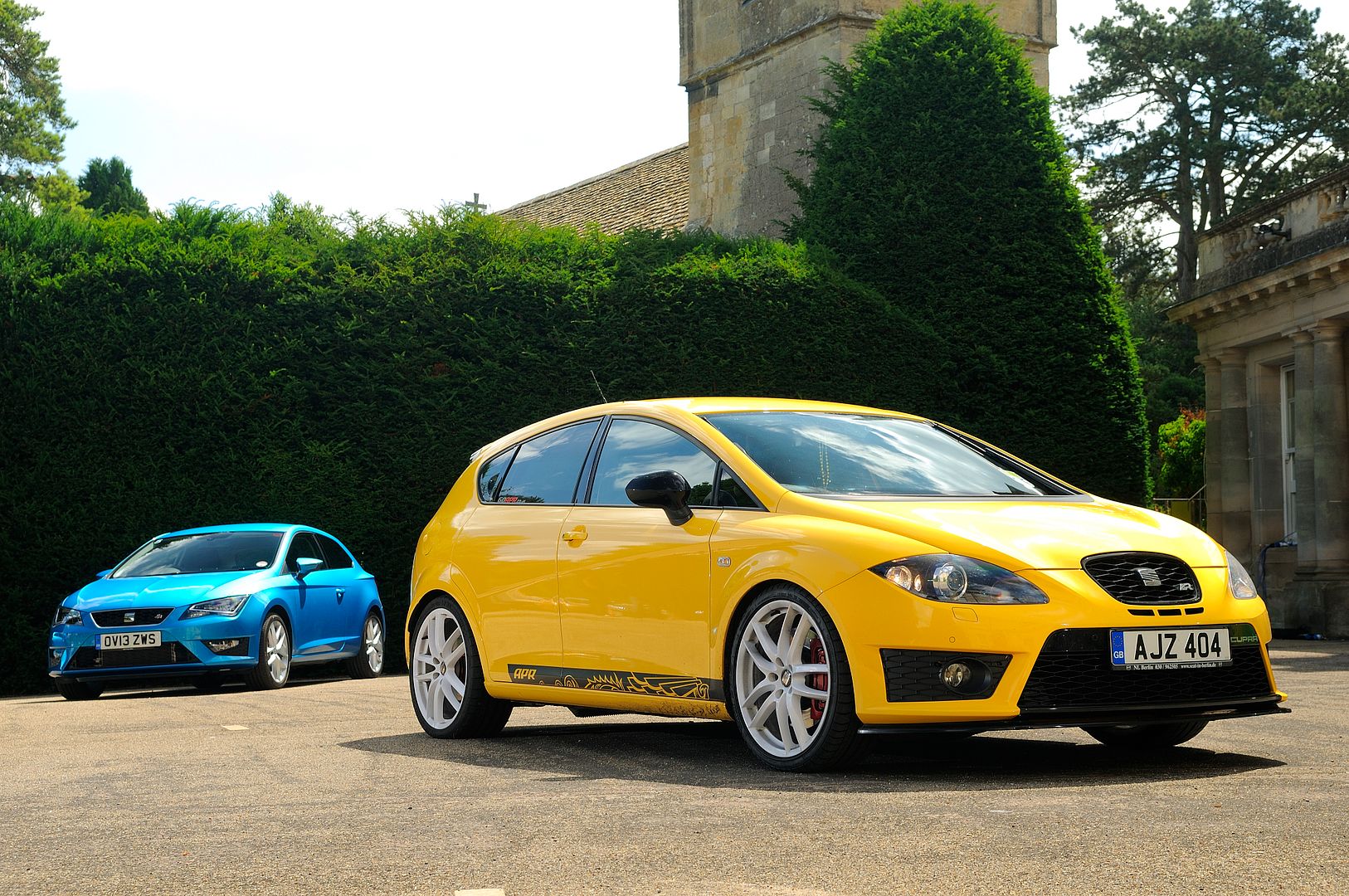 I returned to the manor to have a break which included a BBQ provided by SEAT, lovely food was served with a big selection of meats and fish which was very enjoyable. After some refreshments, I then decided to take out the car which was my favourite from the 5-door launch, the 2.0TDI 184PS. When I previously test drove this car it was the most powerful engine available at the time and I loved it, I described it as performing like my old Pump Duse engine with a big powerful torque punch rather than very smooth torque delivery like the new Common Rail engines despite this engine being a common rail engine. My feelings haven't changed for this engine I still love it but now because I have a new found love for the DSG gearbox. I didn't find this engine as fun because it was a manual gearbox. Inside the SC chassis this engine feels even better and if you are in the market for a powerful diesel powered hatch then I would recommend this as the one for you.
After around an hour of the 184ps 2.0TDI I swapped it for a 150PS 2.0TDI with 6 speed DSG gearbox which once again I instantly fell in love with due to the DSG, but the 150PS engine delivers its torque more smooth like a traditional common rail engine which I'm not a fan of personally so I would still recommend the 184PS engine over the 150PS one. The handling of this car felt exactly the same as the 1.8T 180PS and the 2.0TDI 184ps which is very good. With this car Ii did quite abit of town driving to test out the DSG in town and I've got to say it performed as I wanted it to in flappy paddle mode, I did for about 15 minutes put it into full automatic mode and it performed well in that mode aswell.
I returned the 2.0TDI 150ps and swapped it for a 1.8T 180PS with the manual box, this car felt as fun as the 7 speed DSG but I didn't like it quite as much because it was manual.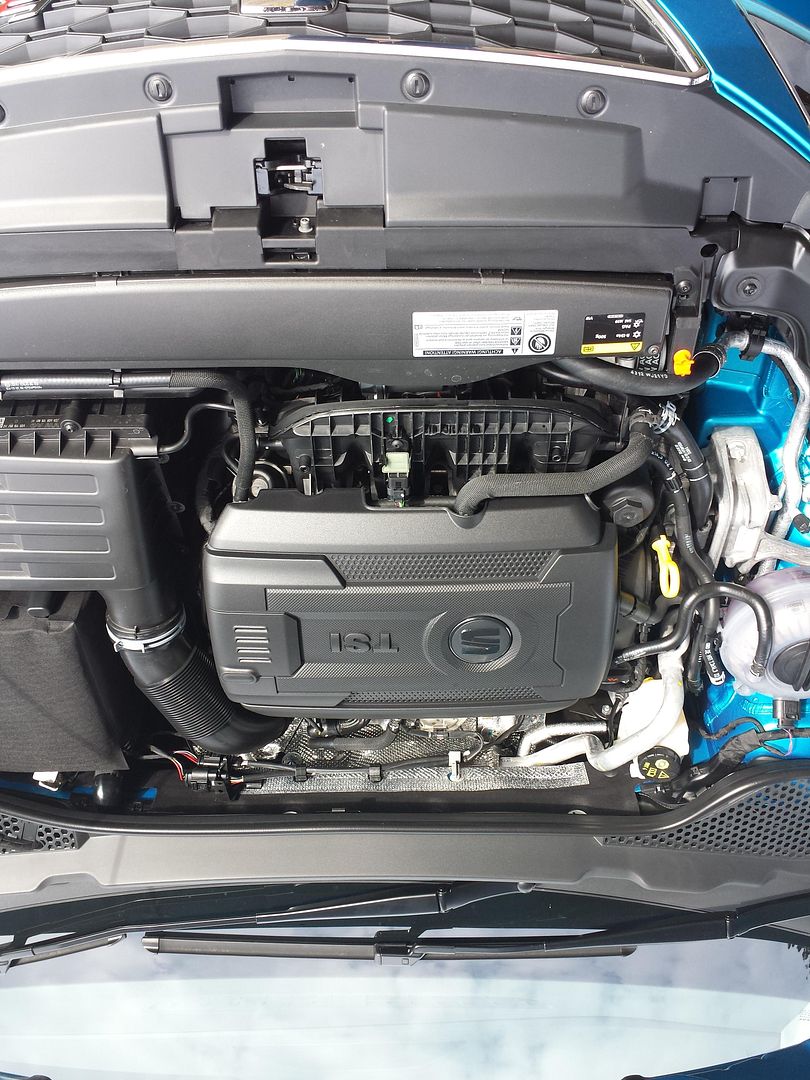 What do I love about the SC then? The thing I love most about it is the same thing that I loved about the 5-door and that is the LED Lights, they look superb and really set it apart from its rivals. The interior quality is alot better than the 2nd generation and overall the car is much better. The SC offers a slightly more sporty look over the 5-door aided by the slightly more angular design to everything. It does this though without losing its practicality and also offers the same boot as the 5-door.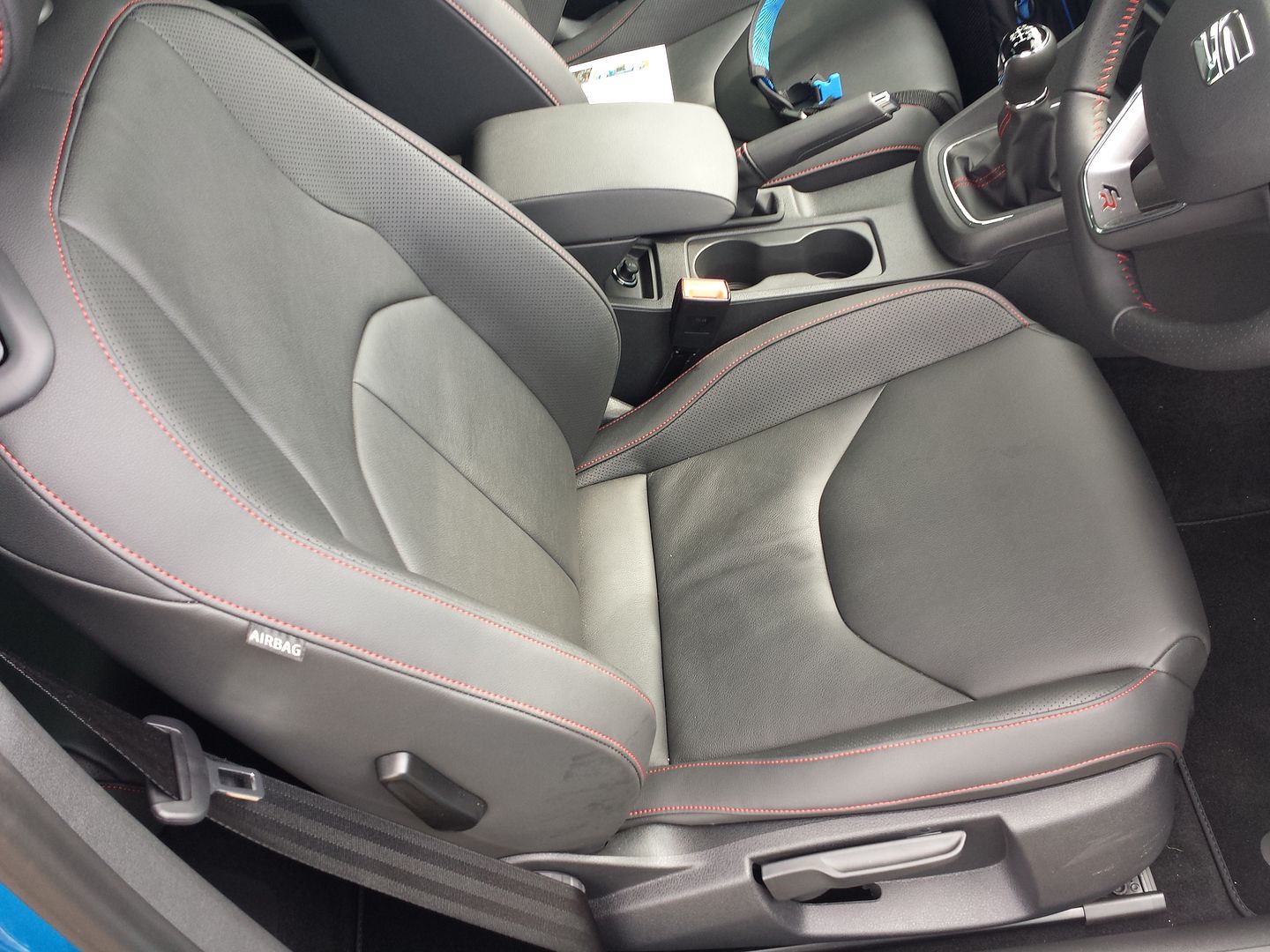 My favorite engine in the lineup is between the 1.8T 180PS with DSG and 184PS Manual, they are both fun depending on whether you need a diesel or not, if the 184PS was available with DSG that would be an even better car.
£300 less than 5-door

stylish exterior and superb ride

first 3 door Leon

more engines coming with a 1.4T with ACT (Active cylinder technology) and a Cupra expected
The evening was filled with a lovely 4 course meal and refreshments aswell as a chance to quiz the SEAT UK staff and also Volkswagen Group UK technicians.
I would like to thank the staff of SEAT UK, Volkswagen Group UK and Cowley Manor for the hospitality provided.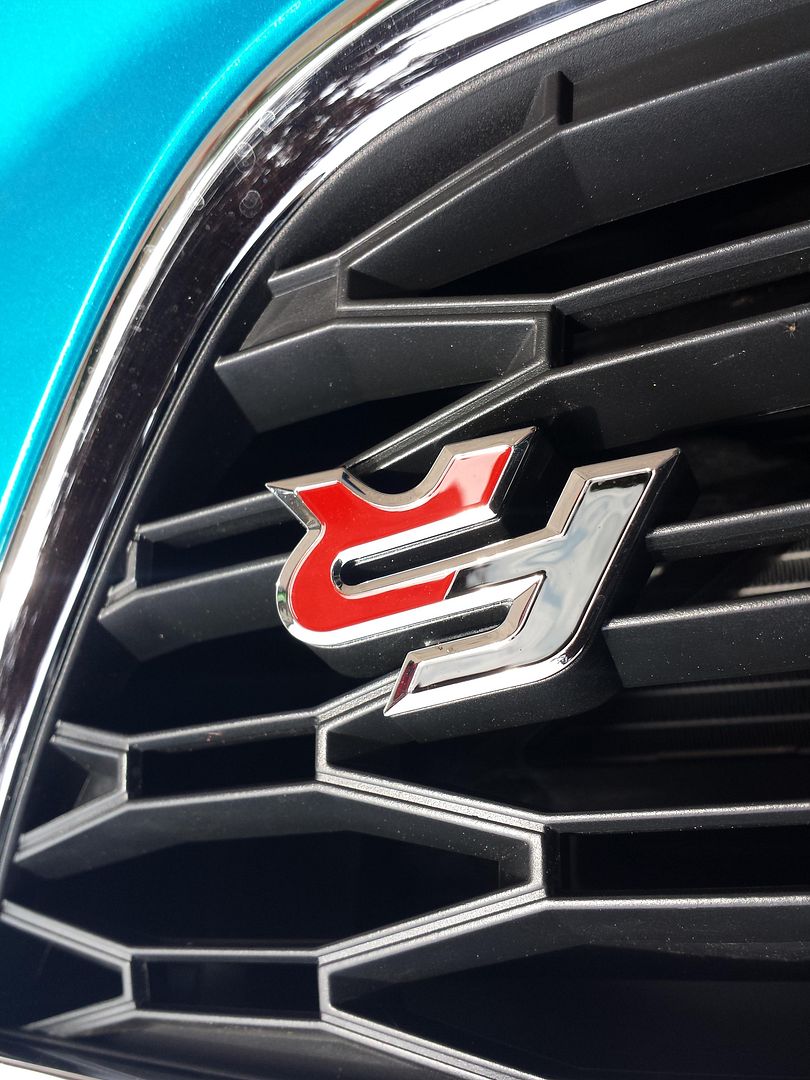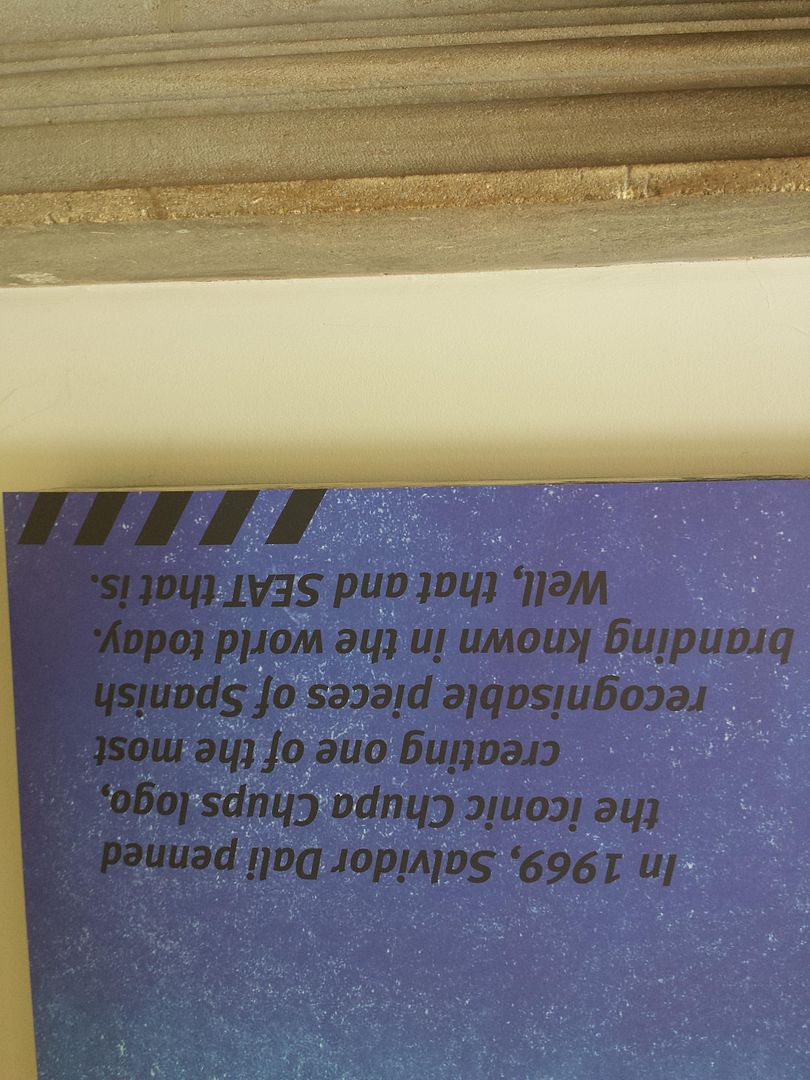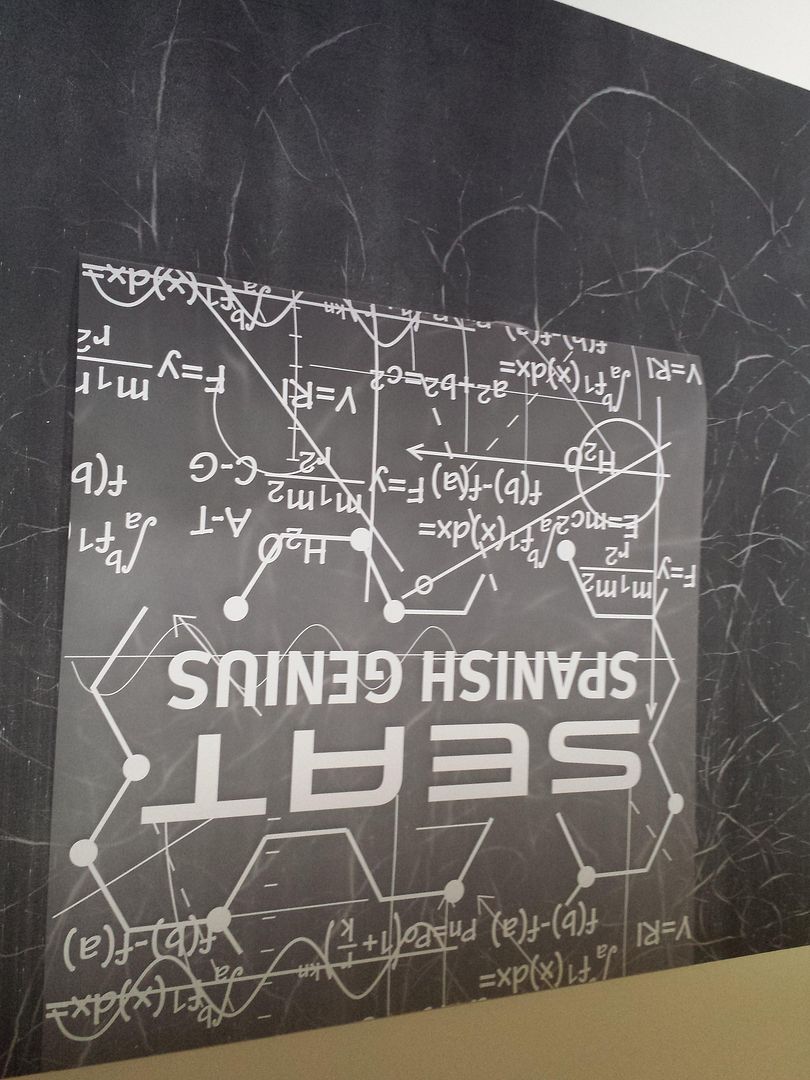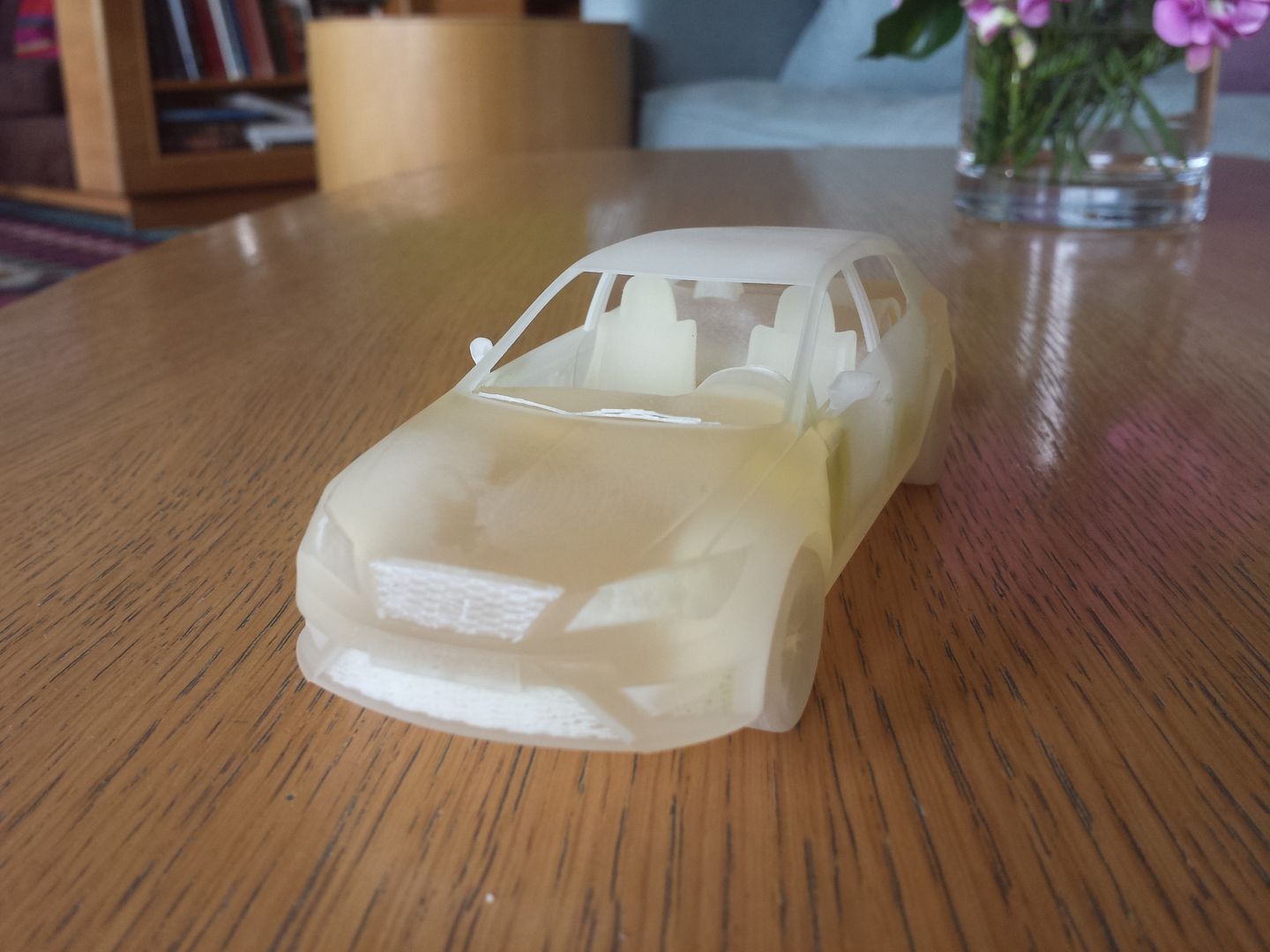 Andrew Barratt
Leon Owners Club Administrator
The views expressed above are of my own acting as a representative of LeonOC.com